Stockoud is located in the Rijnhaven area in Alphen aan den Rijn.
We love this location for its industrial harbour characteristics, surrounding creative businesses and its geographical location.
Alphen aan den Rijn is very centrally located in The Netherlands, within 30 minutes drive you are in Amsterdam, Utrecht, Leiden, The Hague and Rotterdam.
STOCKOUD is located in two old laboratory storage warehouses which, in a past life, have been used for storing paper and industrial goods. One of the warehouses we use as our workshop ,in which we restore all items by hand.
Our workshop provides you with a look behind the scenes of the work that goes into the products that we sell. so if you're looking for for instance a customised dining table, then it is best to visit not only our showroom but also our workshop.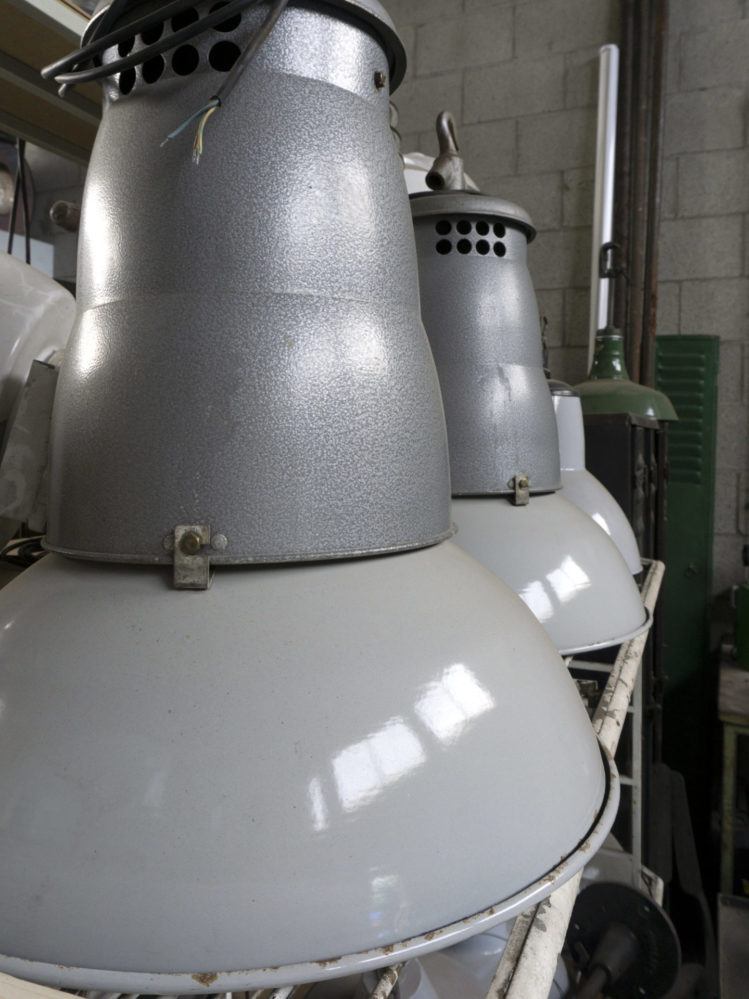 The other warehouse we use as our showroom and photography area. This interior showroom is like no other and never the same. The strength of solid materials, minimalistic design and authenticity prevail and give you a unique experience.
For now we are open by appointment only, but don't hesitate to contact us, we love our business and are more than happy to share it with you.
Stockoud is owned by Ard Regenboog and Eva Zijdemans. Together with our dog Trei we hand pick and restore the best antiques, industrials and vintage interior pieces.
For anyone who knew us from our previous The Hague, Amsterdam or Leiden based shops under the name Loft & Sound, we are now located in Alphen aan den Rijn and have changed our company name to Stockoud.
Ard basically grew up with a hammer in one hand and a fist full of nails in the other. It was Ard's father who taught him the value of well made hand crafted pieces of furniture from an early age. Most of the buying and restoration work at Stockoud is done by Ard.
Eva helps out with research, the online part of the business as well as photography. She loves the environment friendly aspects of the business and has a passion for the rarities and curiosities.